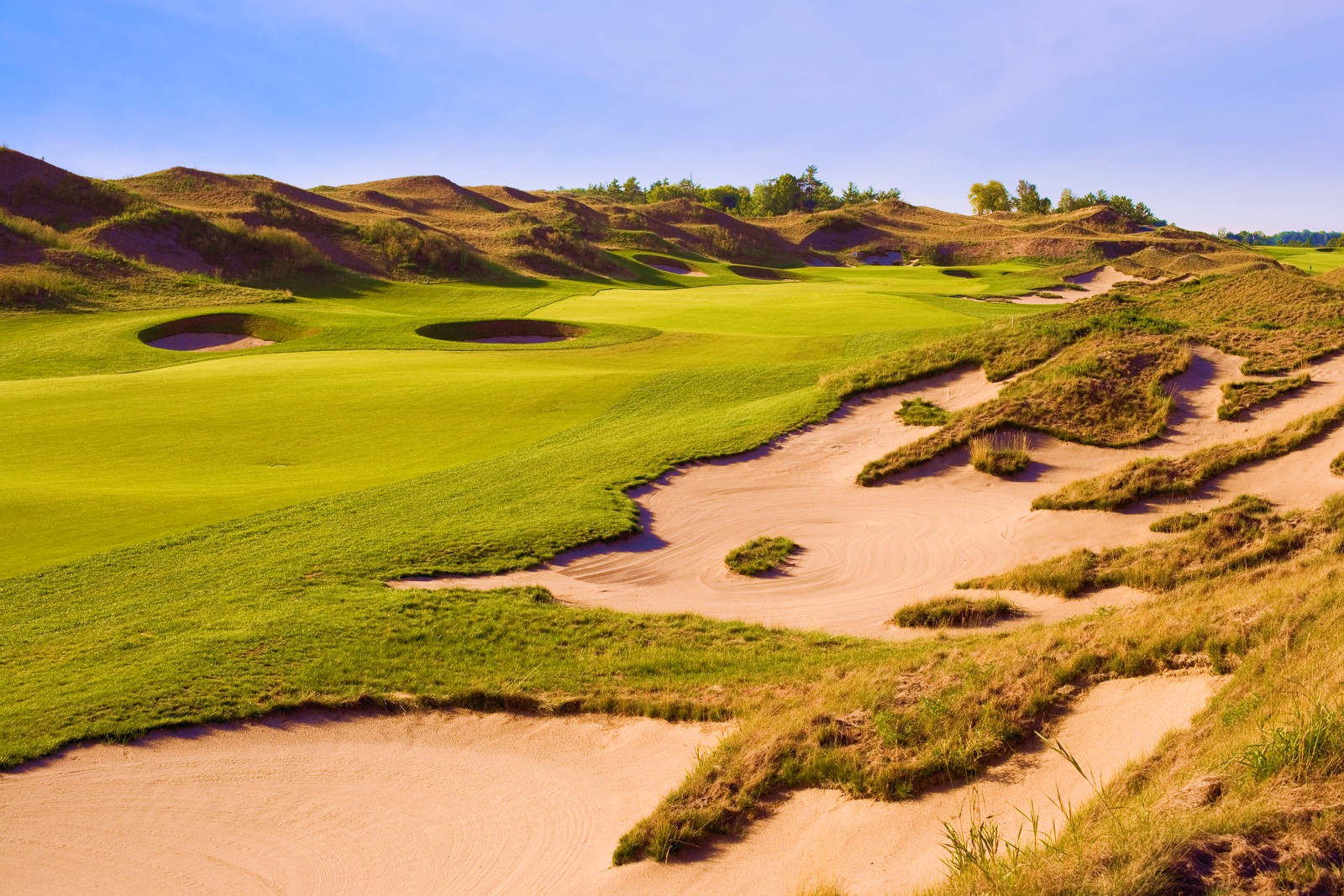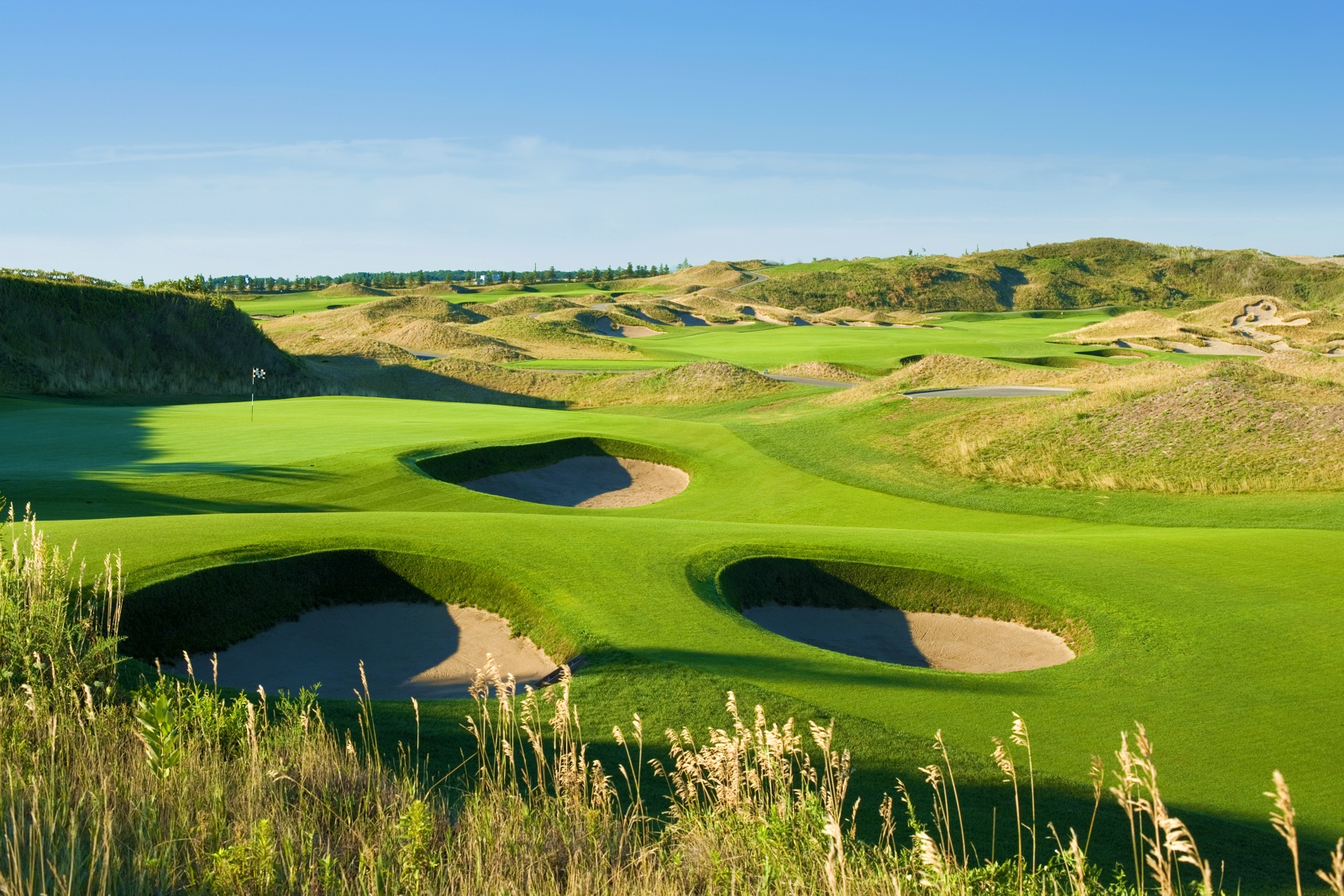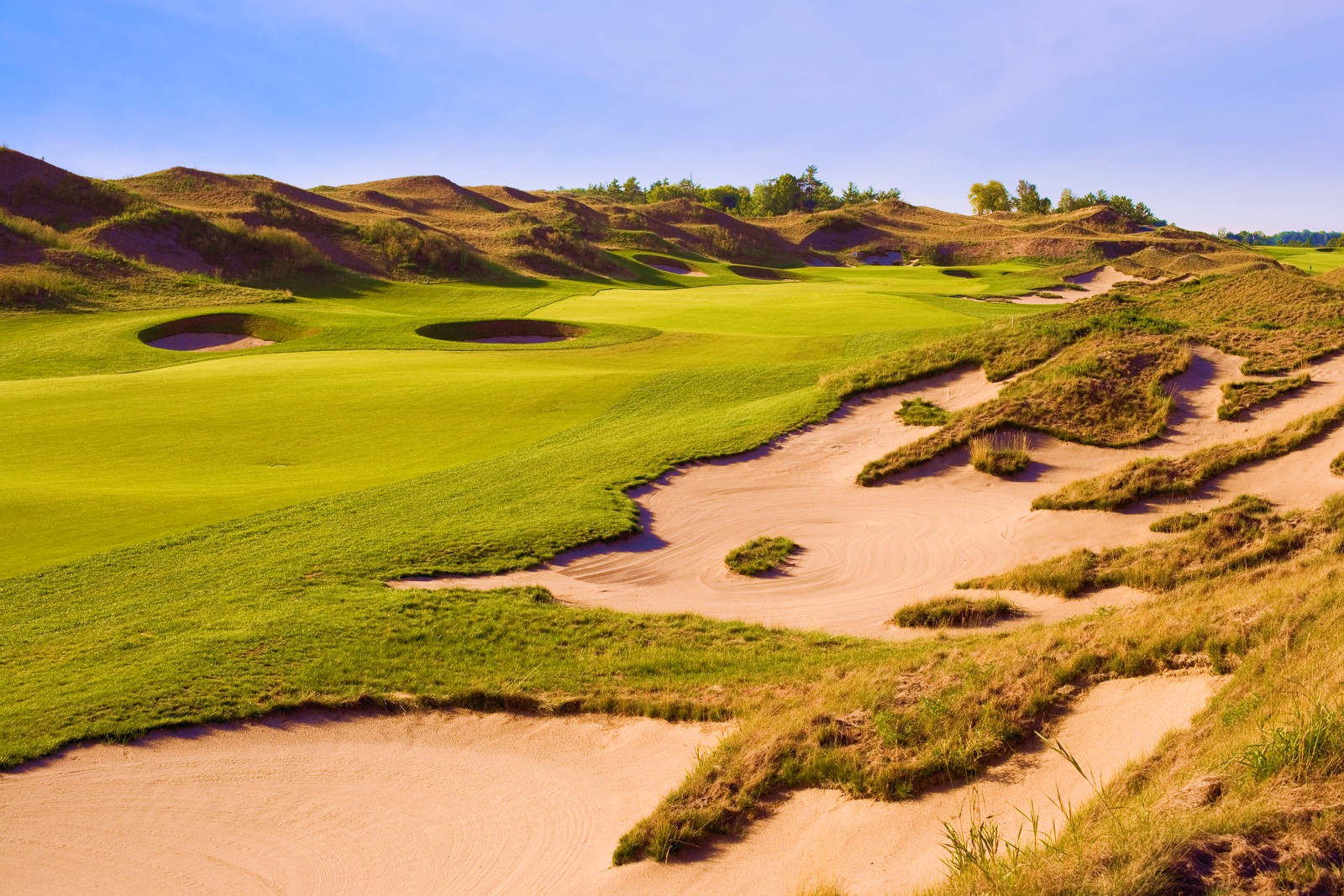 The 1st Hole
Eagles Nest Golf Club, Vaughan, Ontario
The Eagles Nest Golf Course would not exist were it not for the vision and perseverance of all the partners of York Major Holdings, led by Jim DeGasperis and Garry Zentil. The former sand & gravel pit located at the corner of Dufferin and Major Mackenzie became embroiled in a long and arduous political debate over the ultimate land use that was deemed most suitable for the degraded site. Ultimately Jim and Garry's vision for the development of a world class golf course convinced politicians that the local community would reap the benefits of their vision for many years to come.
The scarred, rough and tumble landscape, found on various portions of the property, resembled the landscape found on many of the classic links courses in Scotland and Ireland, inspiring the design theme for the entire golf course. In order to make the most out of the site, Jim and Garry encouraged us to hold nothing back when it came to using our imaginations to create a bold and distinctive design. Utilizing large quantities of imported fill from some of their other construction sites, Eagles Nest was transformed from a relatively flat landscape into an exciting variety of links style holes, framed by massive fescue covered dunes and sand scars.
The hummocky irregular fairways, large undulating greens, closely mown green surroundings and randomly placed pot bunkers all add to look and feel of playing golf on an authentic links course.
Eagles Nest Golf Course was voted the Best New Course in Canada in 2004 by SCOREGolf Magazine.