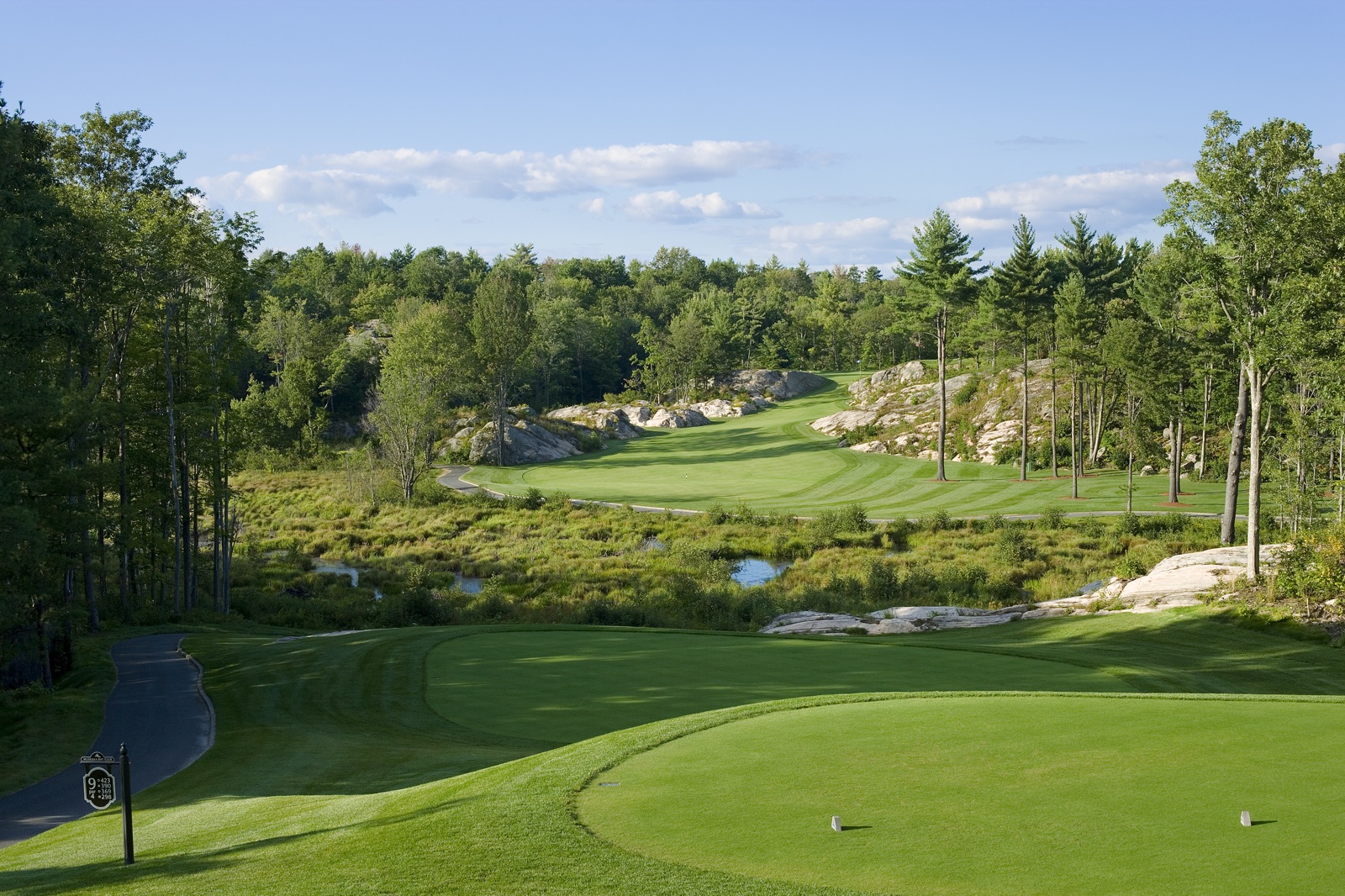 The 3rd Hole
Muskoka Bay Club, Gravenhurst, Ontario
Amid beautiful, sparkling lakes, meandering over a rugged and breathtaking landscape, lies the Muskoka Bay Club. It is the heart and soul of the area's largest recreational golf community, an 850-acre development hidden from the hustle and bustle of the city at "The Gateway" to Ontario cottage country.
This is a course that builds with suspense and excitement from start to finish yet it's designed to be player friendly when played from the appropriate tees. Finding a routing that melded perfectly with the rugged terrain required a great deal of creativity and perseverance, to consider all the options available, before settling on a final layout. The dramatic elevation changes, thought provoking shot values, undulating fairways, ragged bunkers and subtle greens create a series of uniquely memorable golf holes – each punctuated by Muskoka's signature natural rock outcroppings.
Our client challenged us to design an exciting, playable golf course on some of the most rugged Muskoka landscape imaginable, while preserving the less rocky land for the 1,000-unit eco-friendly master planned residential community, in order to minimize servicing costs. It turned out to be a brilliant strategy, as the rocky cliffs, deep valleys, scenic wetlands and dense woodlands all contribute to a unique golf experience unlike any others in Muskoka.
Muskoka Bay Club was voted the Best New Golf Course in Canada by Golf Digest in 2007.